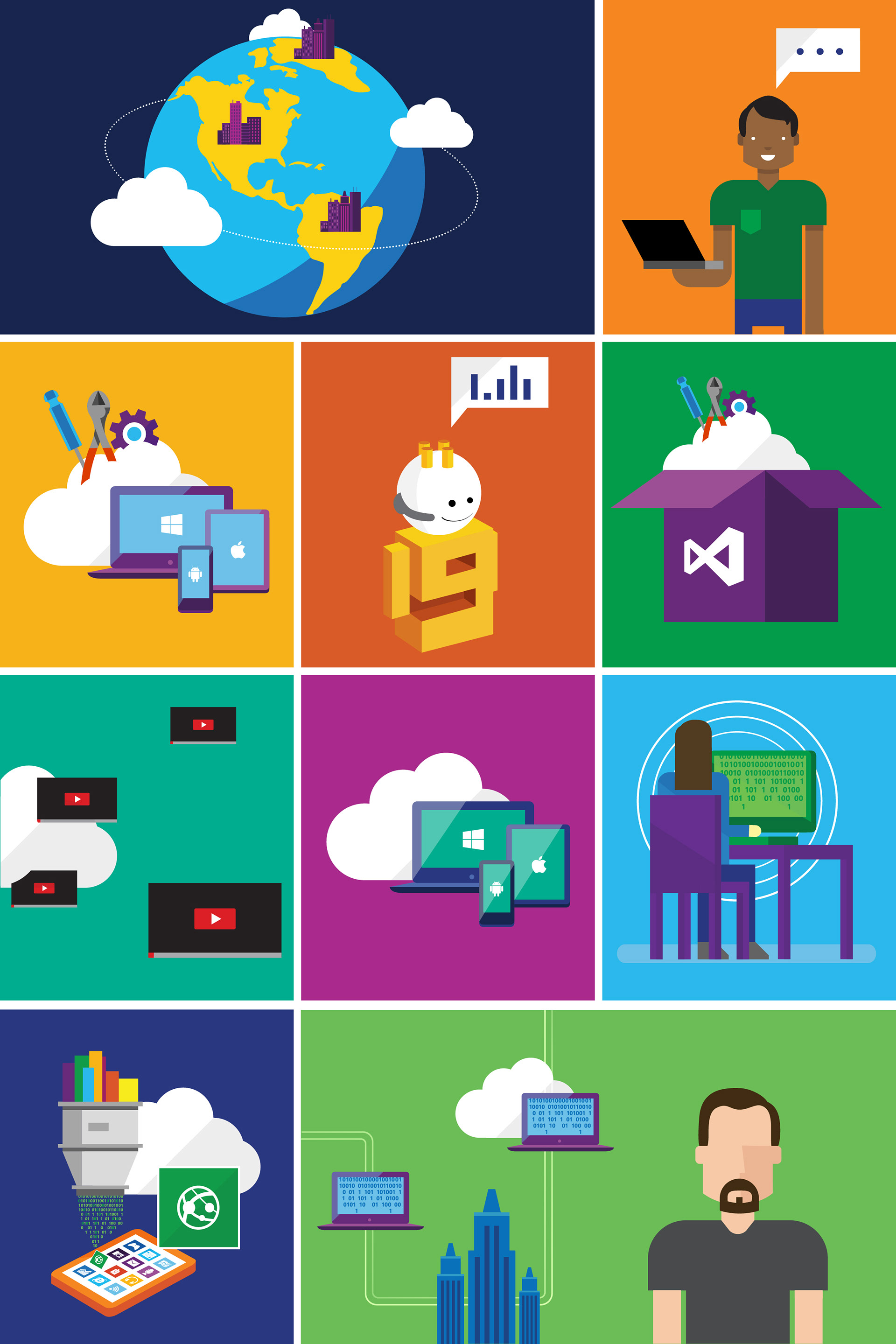 Connect(); was a two-day developer conference, held by Microsoft in November 2014 in New York. Unlike the company's usual developer events, which tend to center around major point releases or new products, this event was about giving developers more insight into what the company is working on and to start a conversation about their next-generation development tools and services.


Keynote speakers included Enterprise and Cloud chief Scott Guthrie, Corporate Vice President of Microsoft's Developer Division Soma Somasegar, Technical Fellow and Team Foundation Server lead Brian Harry, and Principal Community Architect for Web Platform and Tools Scott Hanselman. 


In addition to the live event, it was broadcast virtually—giving real time access to thousands of developers around the world. Developers were encouraged to dive deeper into the technical details behind the announcements with over 40 on-demand technical sessions. A live Q&A session allowed developers to interact with the Microsoft engineering team to get answers to questions about the future of Azure and Visual Studio development tools.
My team and I developed a broad range of work leading up to the event, including: banners, emails, landing pages, and a social media campaign. We also developed materials to support the event including custom illustrations and visuals for keynote presentations, motion graphics, video content, event signage and graphics.
This motion graphics video was created as a preview for the event to generate interest about the various keynote speakers and activities planned for the Connect(); conference. The illustrations were developed to represent each of the speaker sessions and highlight their areas of expertise and the topics they covered in their keynote presentations.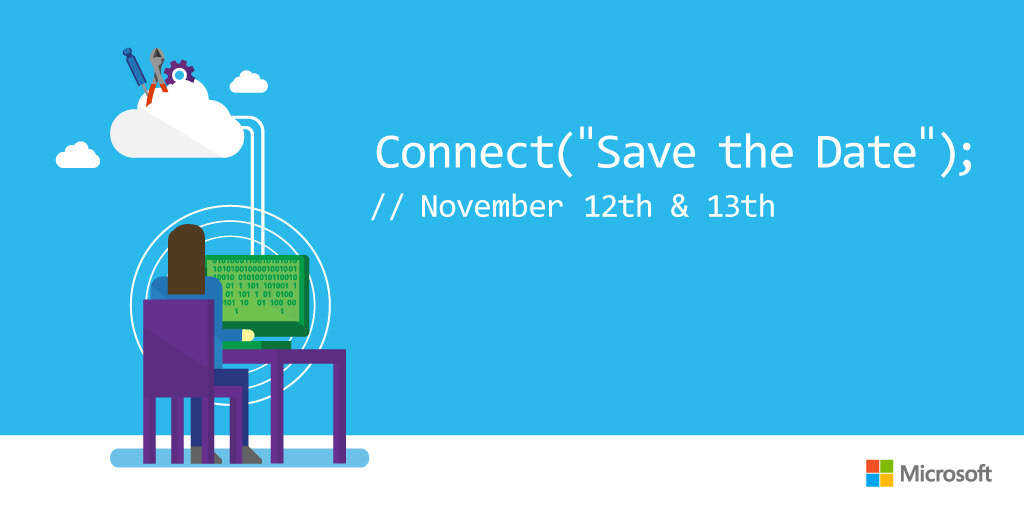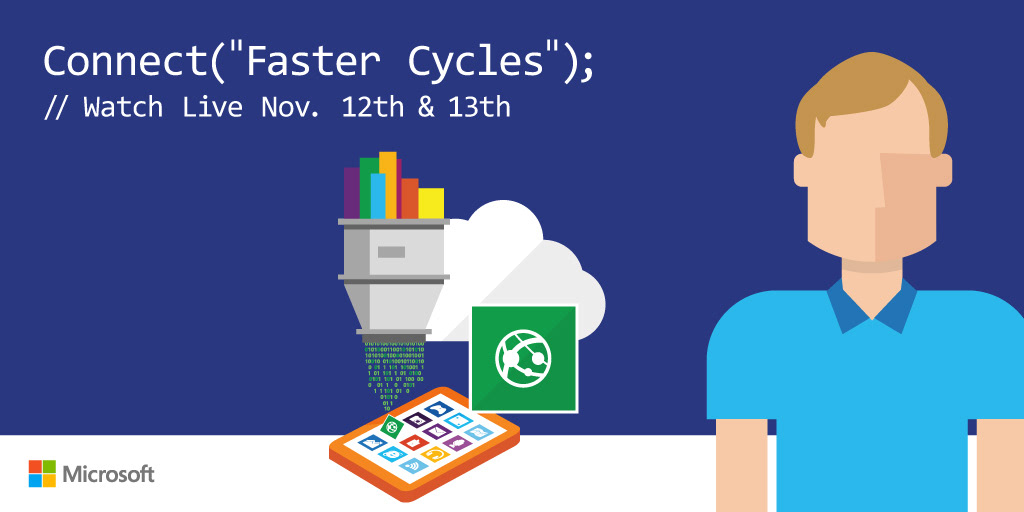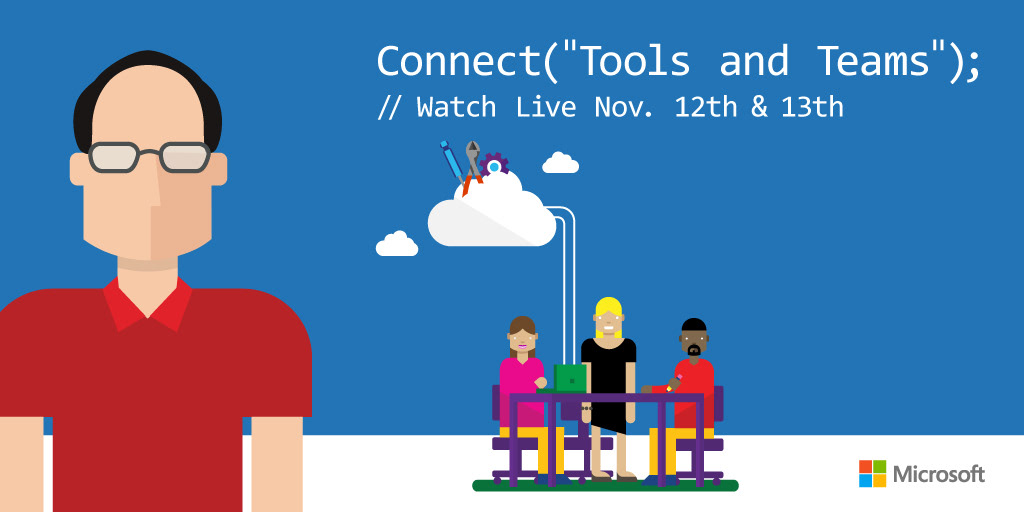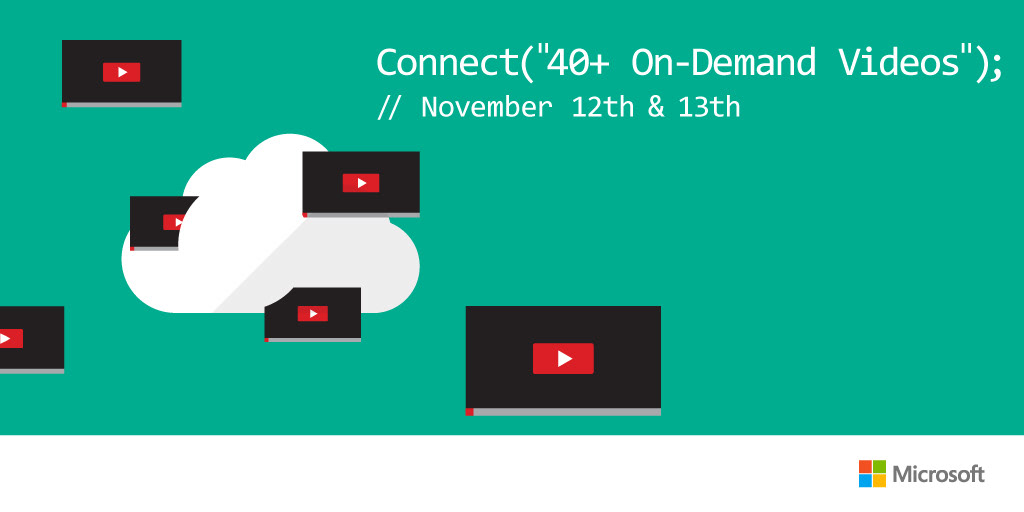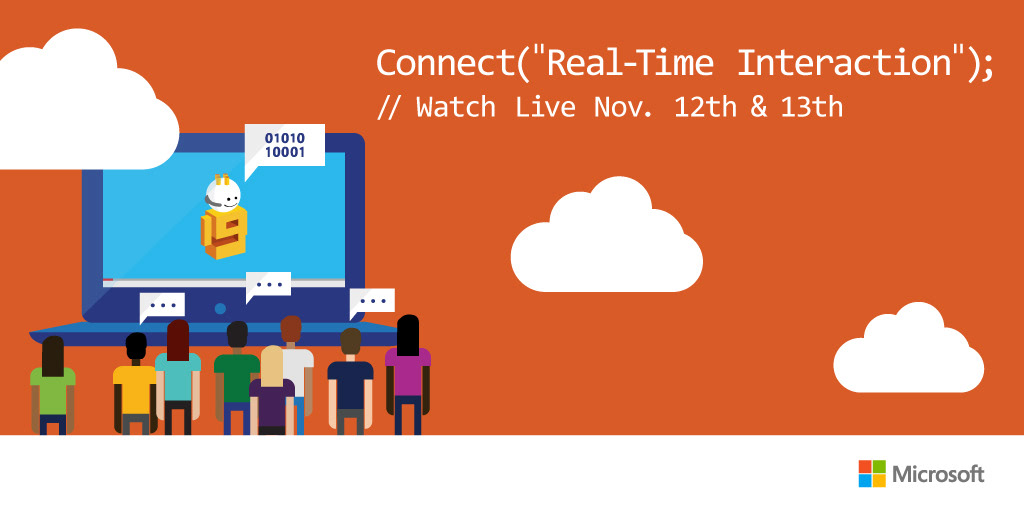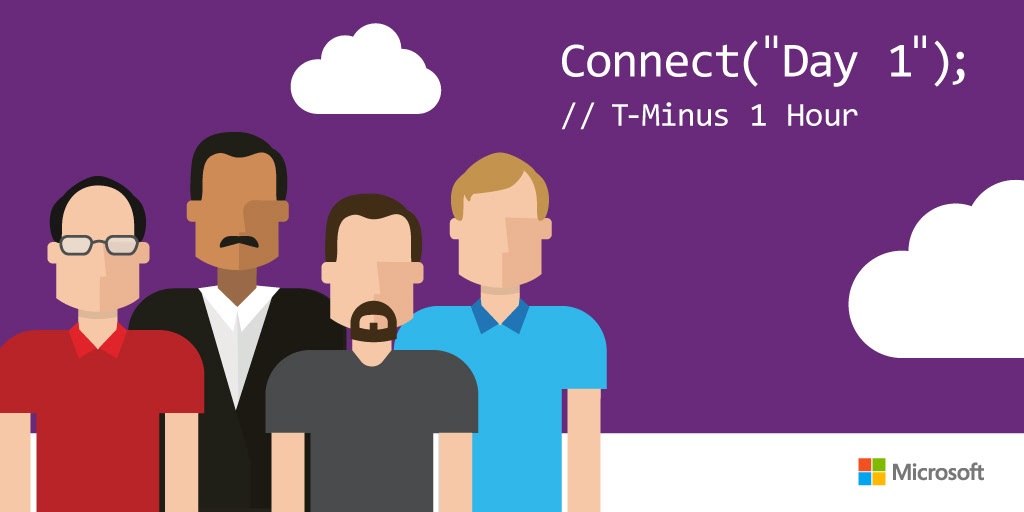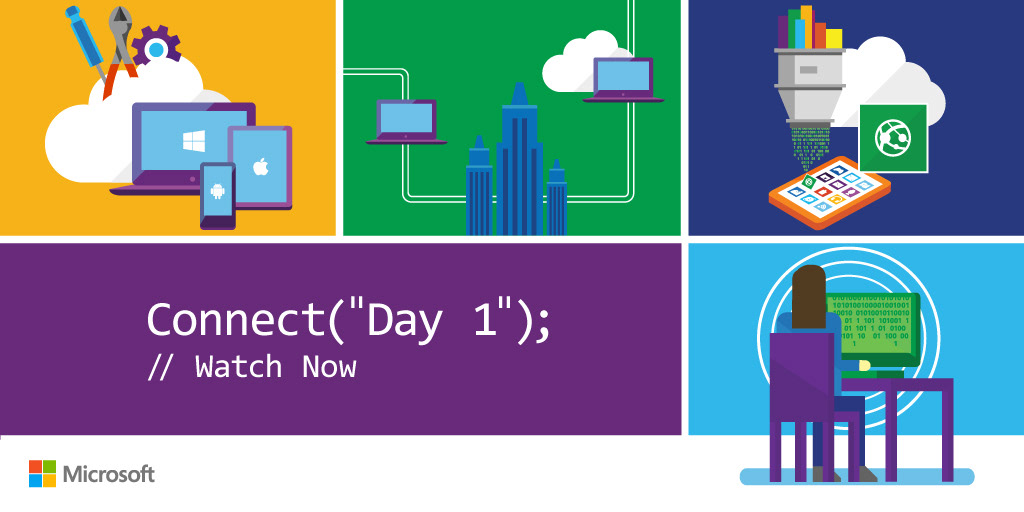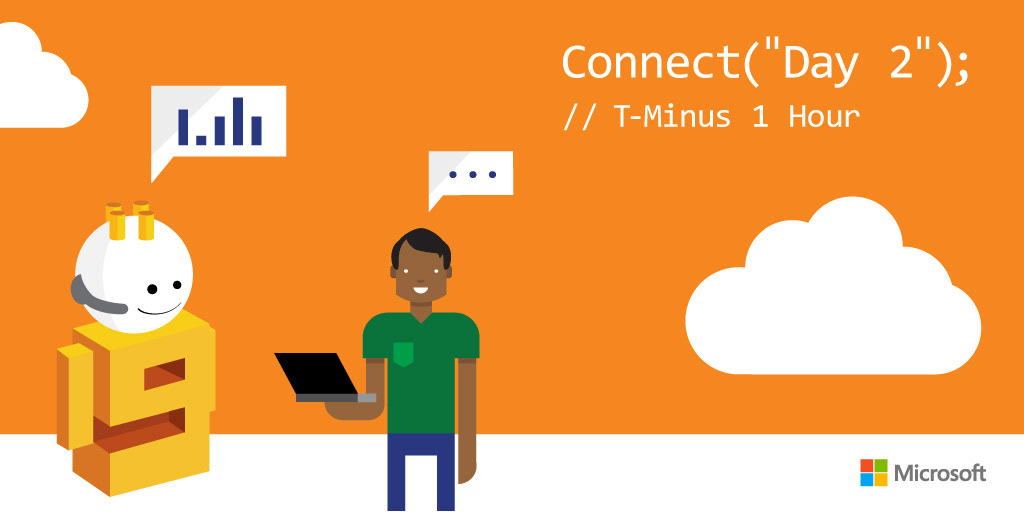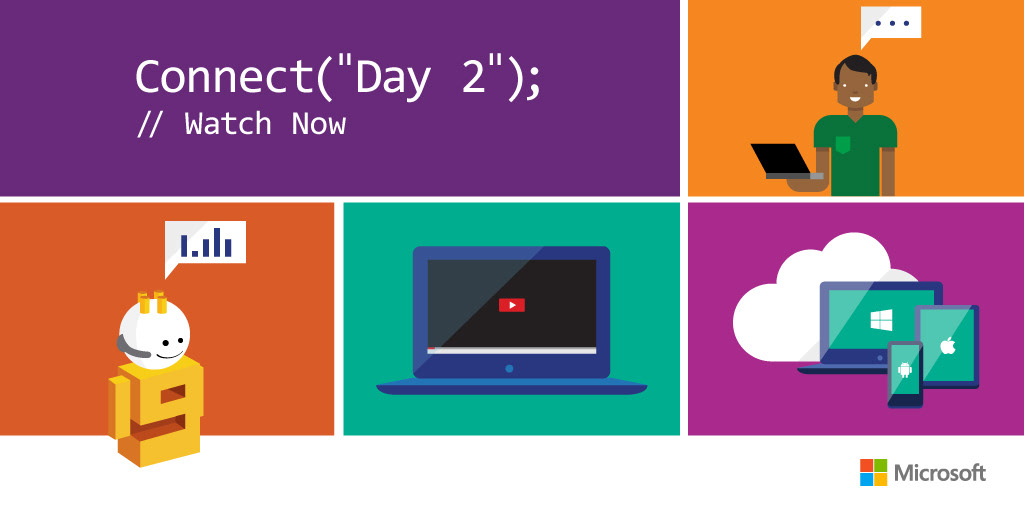 The social media campaign ran across Microsoft Visual Studio's social channels including Facebook, Twitter and Google+. The campaign built hype by releasing one post a day as a countdown to the event, featuring the illustrations of the  keynote speakers and the activities planned for the conference.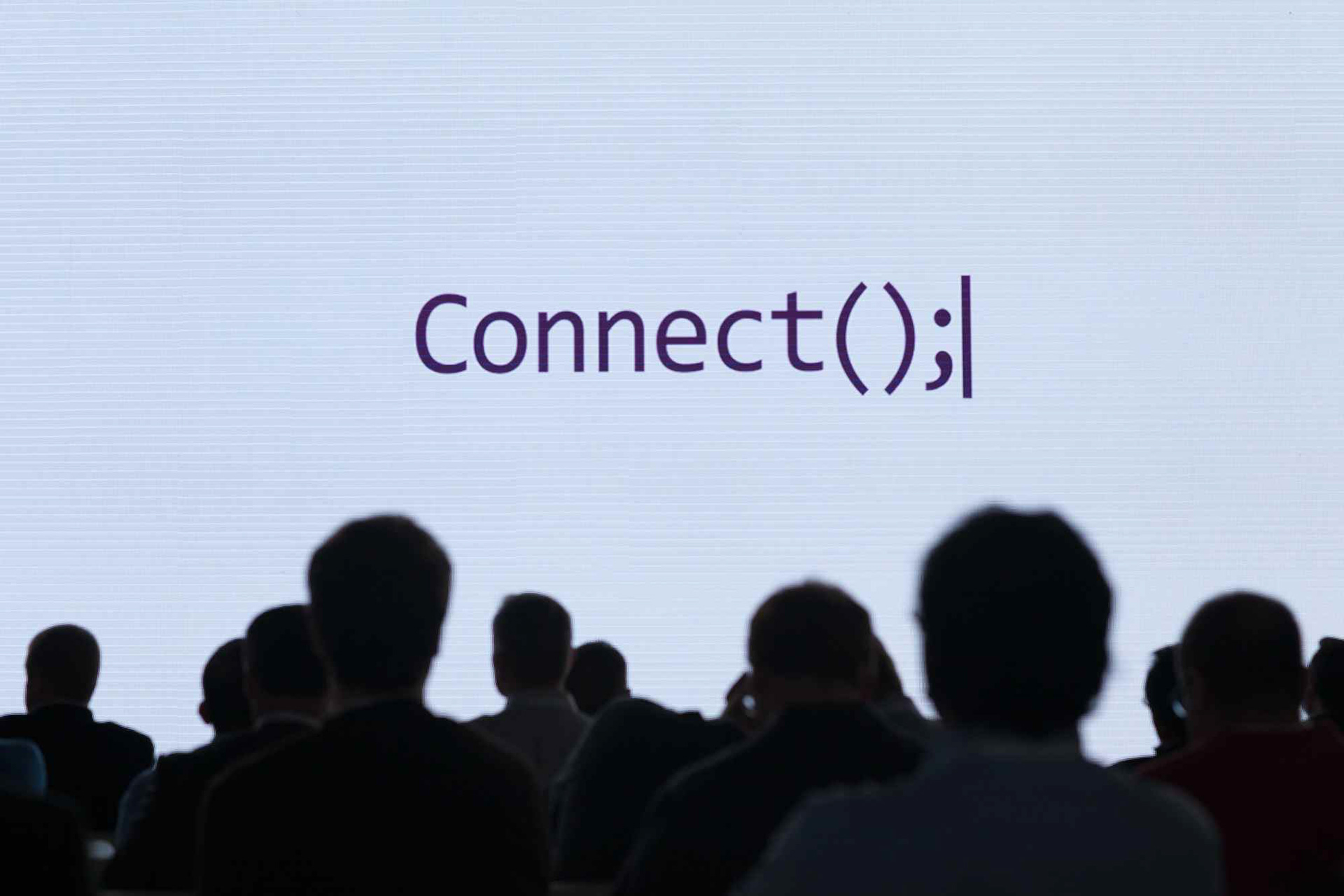 The live event kicked off with this animated short, showcasing how Microsoft is enabling developers to make meaningful connections with their ideas, teams, devices, people, things, and data. The video goes from micro to macro to show the expansive reach that developers have access to thanks to Microsoft.