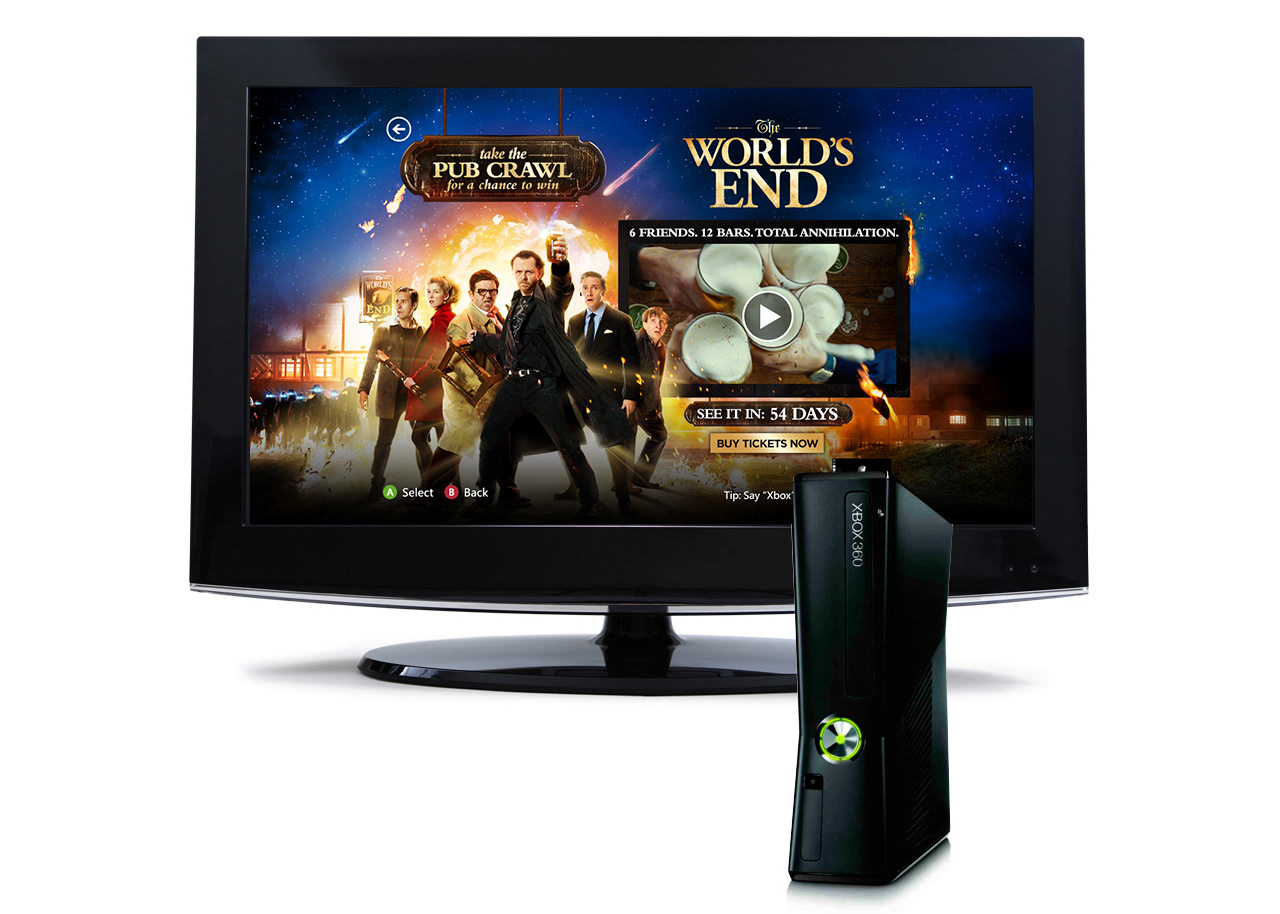 Focus Features engaged with XBOX advertising to promote the film, "The World's End" starring Simon Pegg. The film premise revolves around six friends who reunite in an attempt to finish an epic pub crawl in their home town from 20 years earlier. We took the plot and turned it into a virtual pub crawl, using the fictional pubs and characters from the film. We further incentivized the experience by allowing users to enter into a sweepstakes and unlock exclusive content.  
Users were able to explore a rich, animated virtual world full of engaging content from the film and encounter character profiles, image galleries, and video content from the film along the way. Each stop unlocked an exclusive gamerpic and completing the journey resulted in an entry into the sweepstakes. The experience also allowed users to pre-order tickets to the film, boosting tickets sales and promoting attendance on opening day.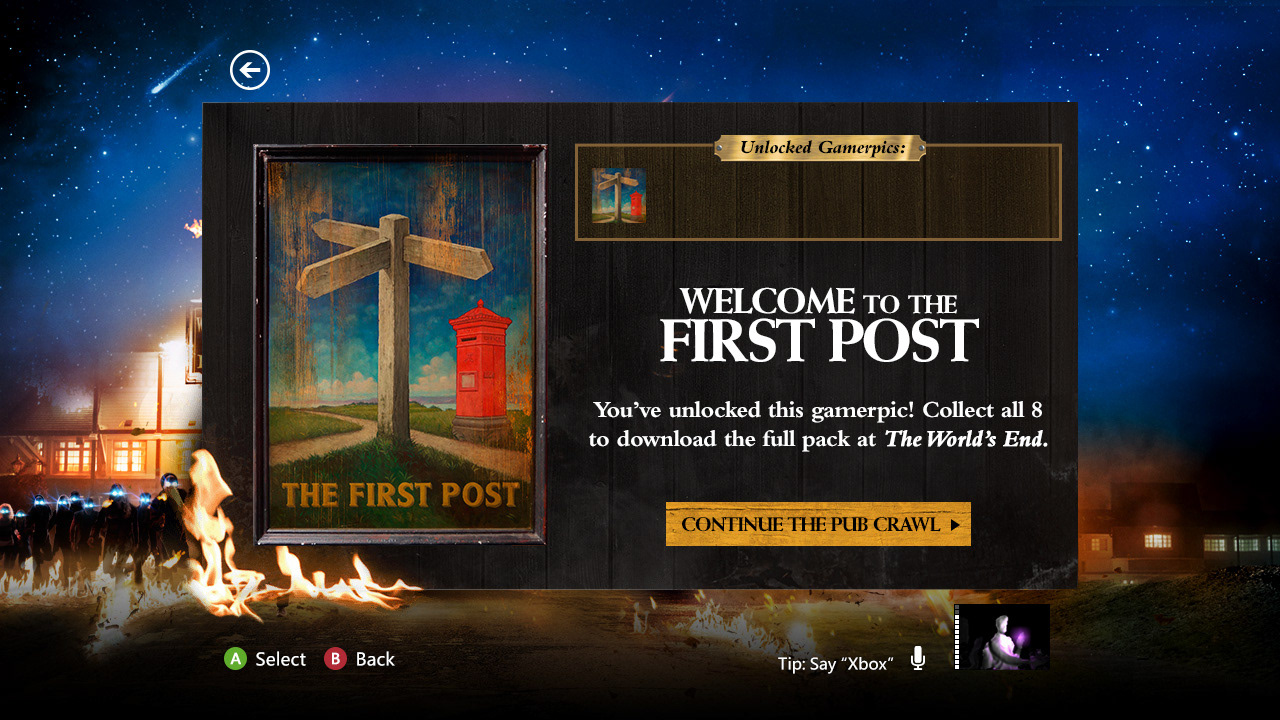 The navigation for the experience, was a virtual version of the pub crawl map that is featured in the movie, making the experience an exciting preview to the film. The interactive map tracked your location along the journey by highlighting the path and checking off stops you've already visited. It also kept track of your progress toward the sweepstakes entry.