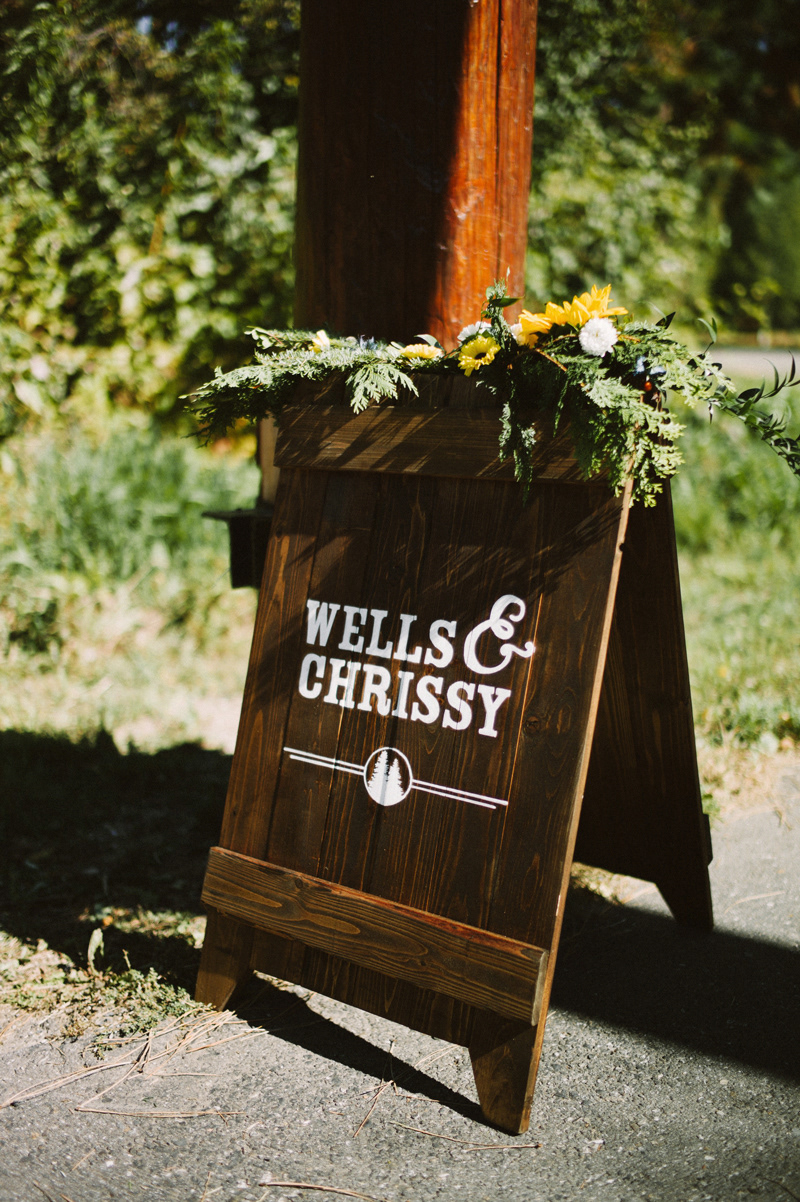 Your wedding is a momentous occasion in your life, that is deeply personal. It should reflect who you are as an individual as well as a couple. Being creative individuals and having a unique vision for how we wanted our wedding day, my husband and I decided to take on all of the planning ourselves. As a designer, I wanted to create and hand-make everything from the invitation suite, to programs, table numbers, party favors, and signage.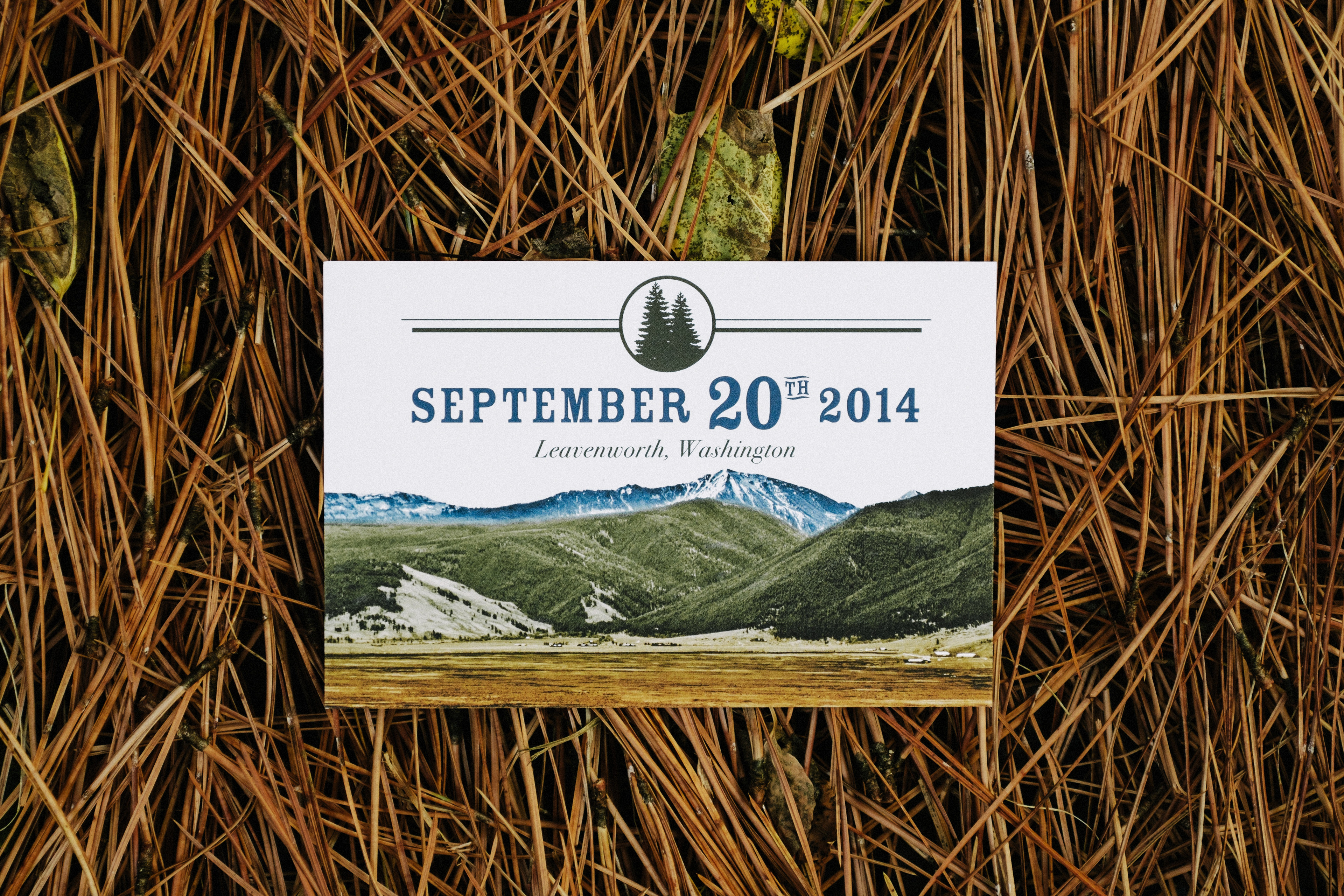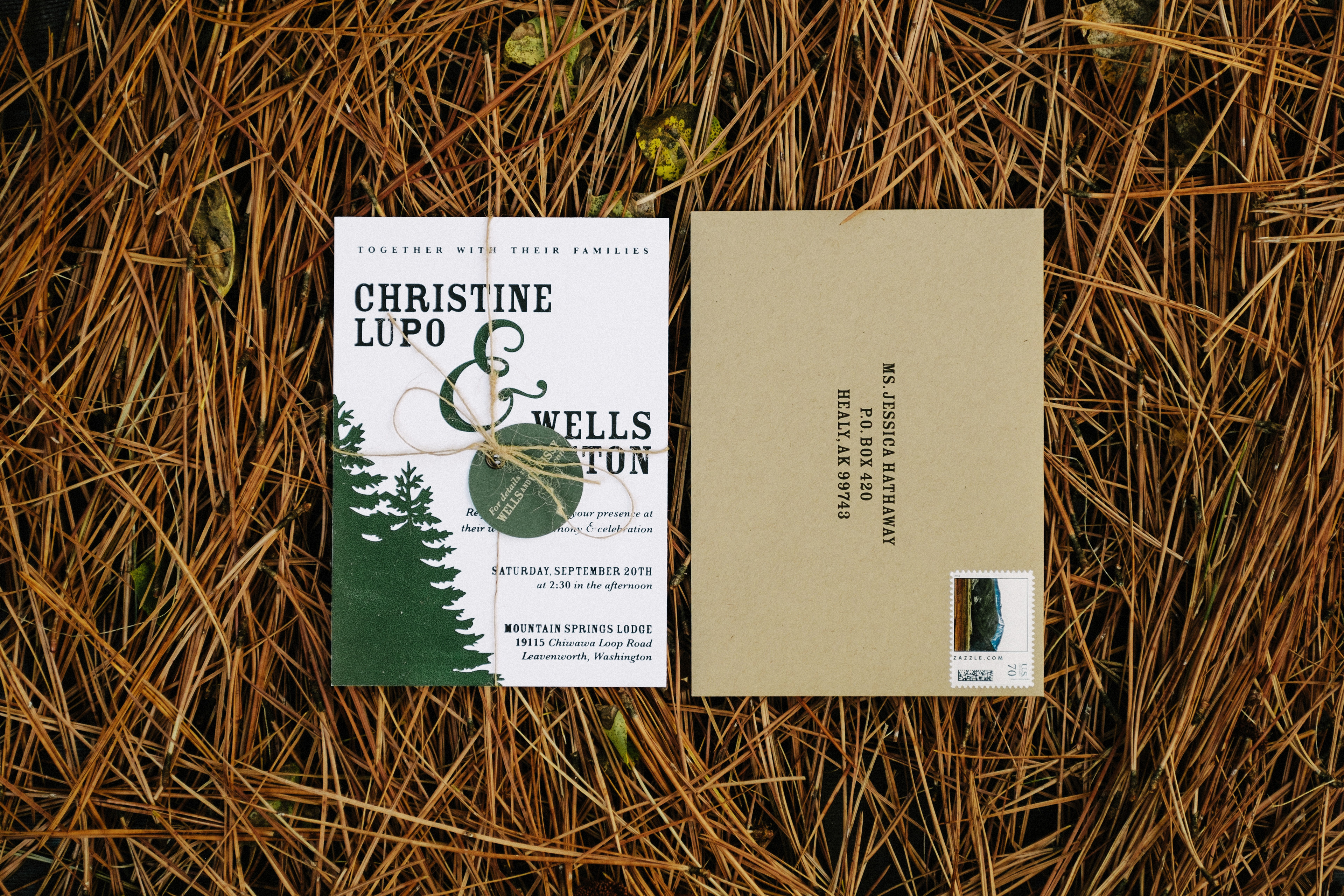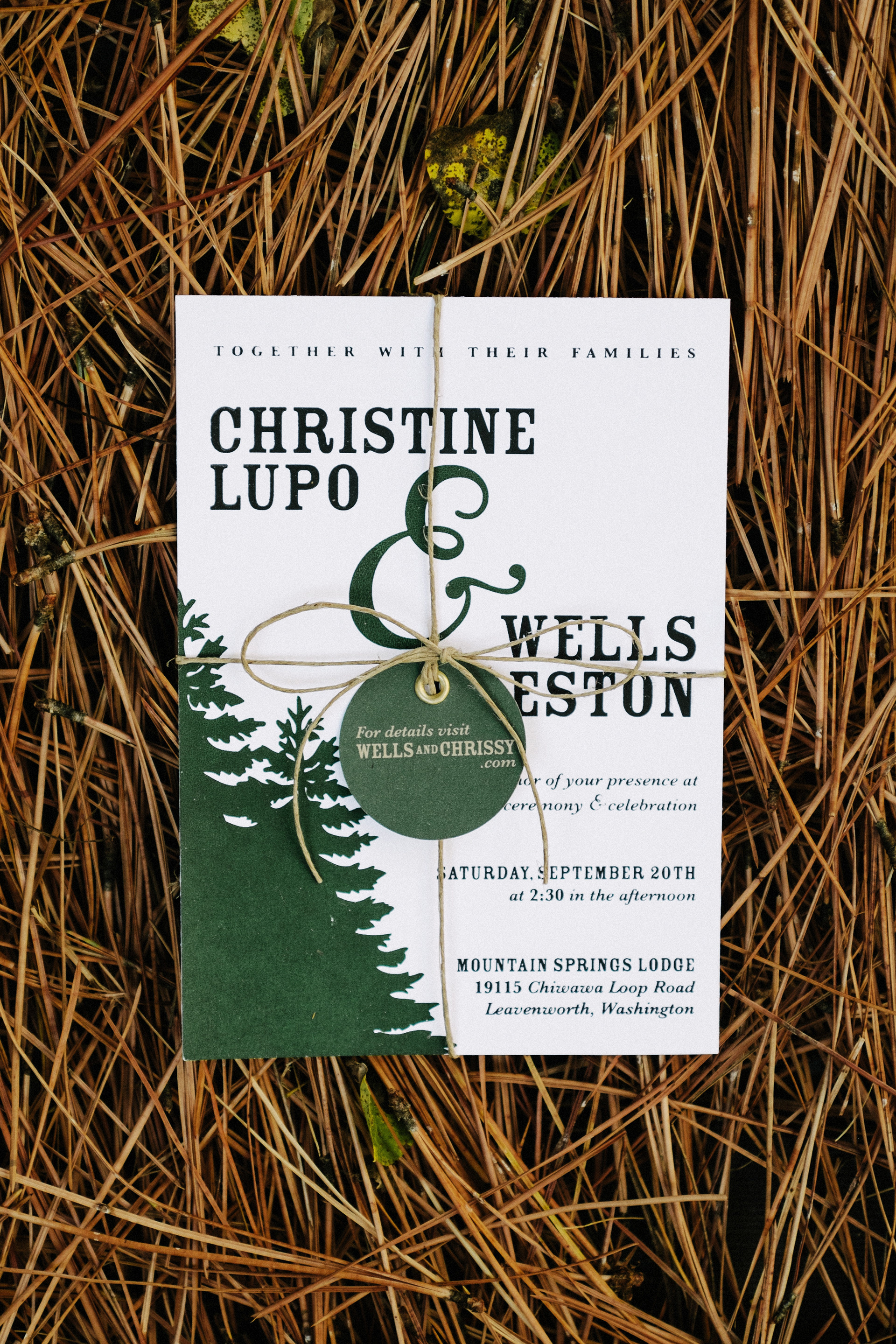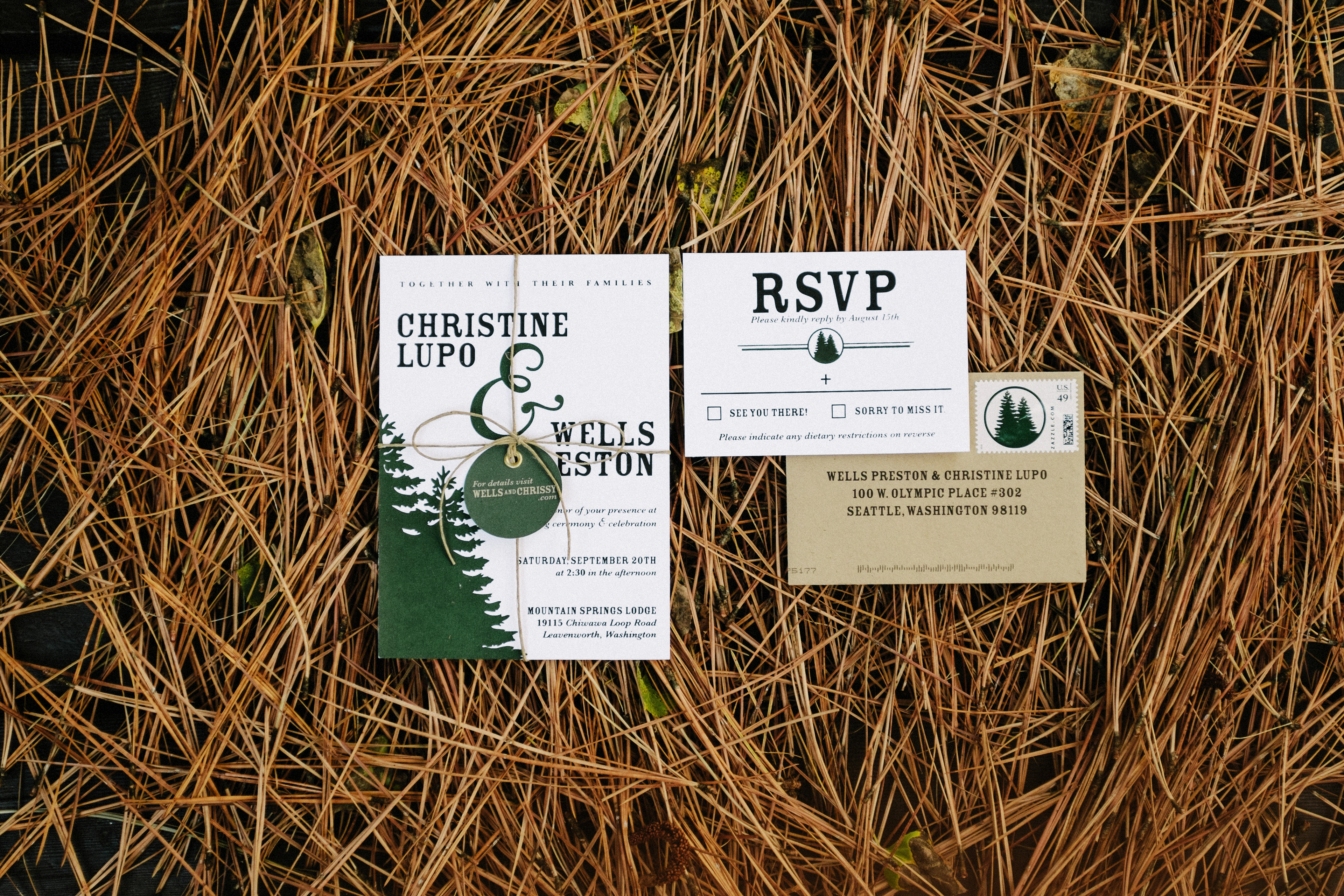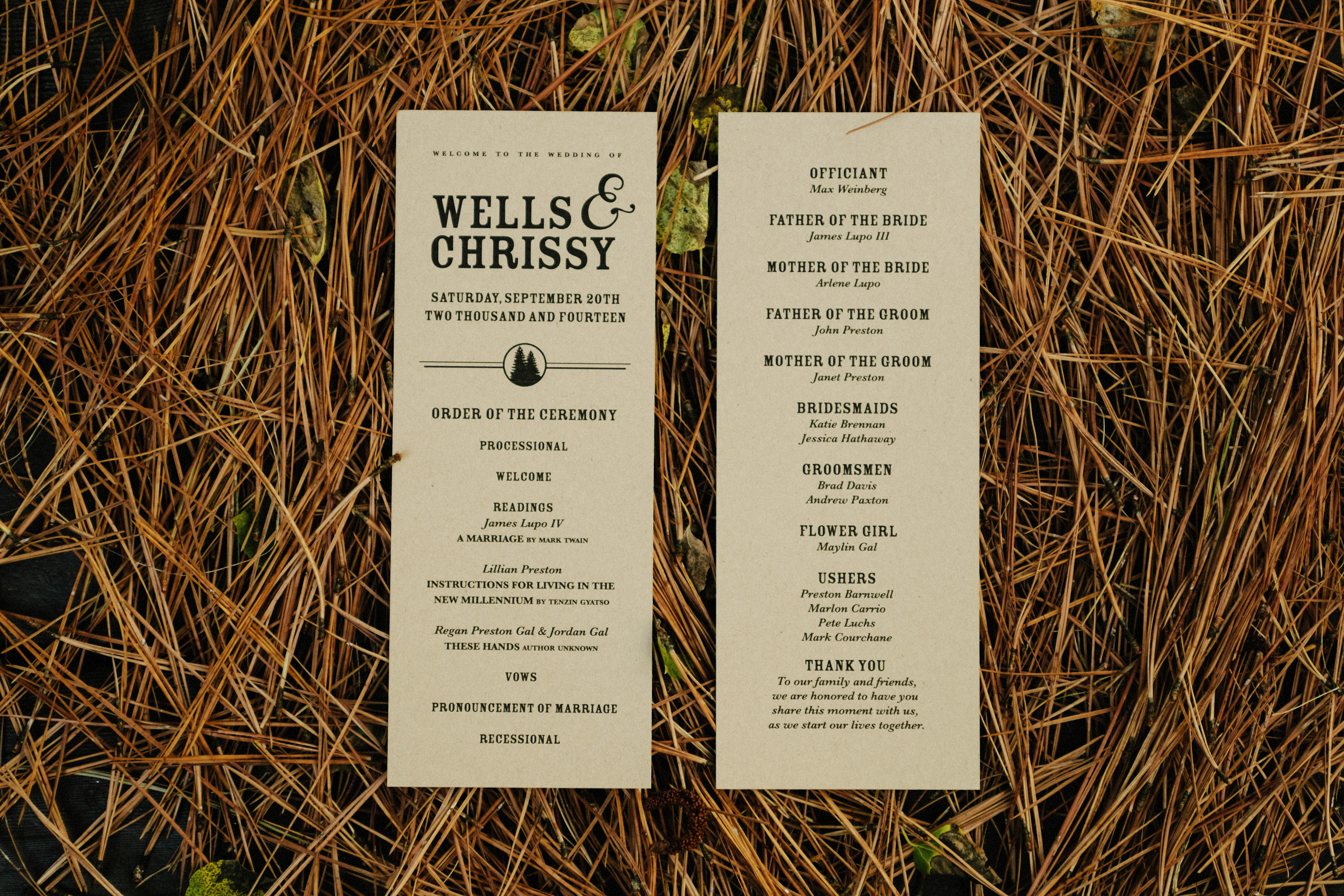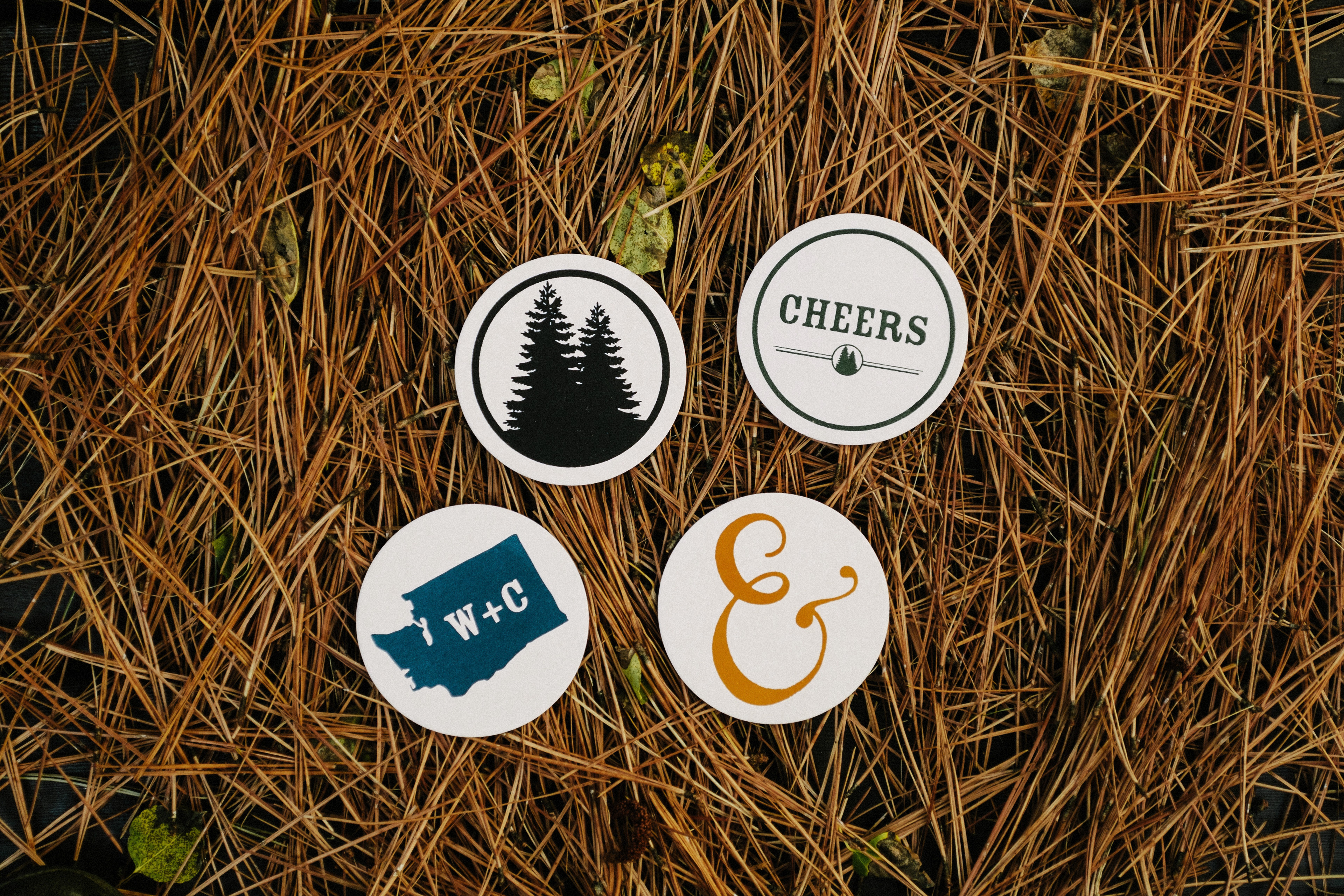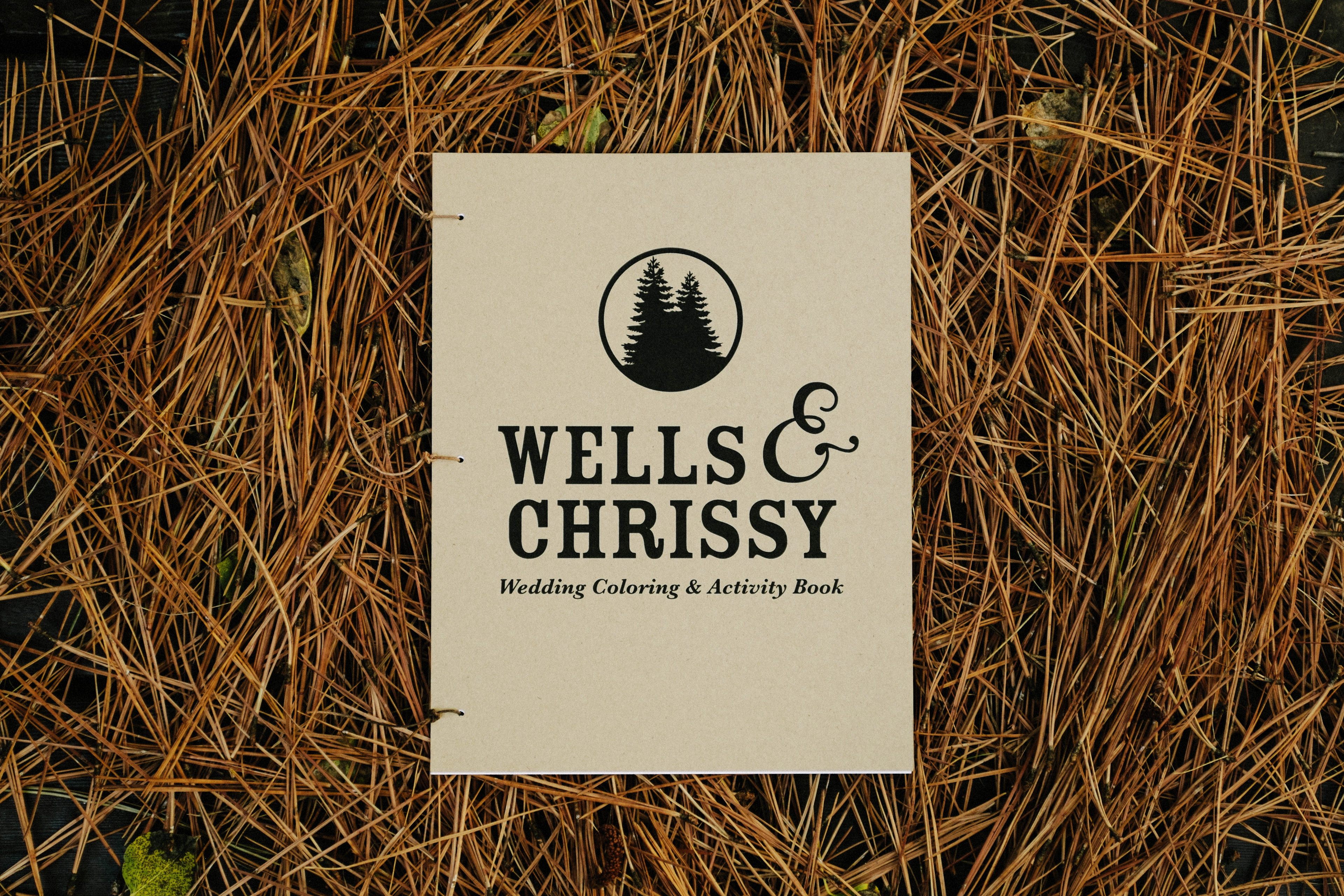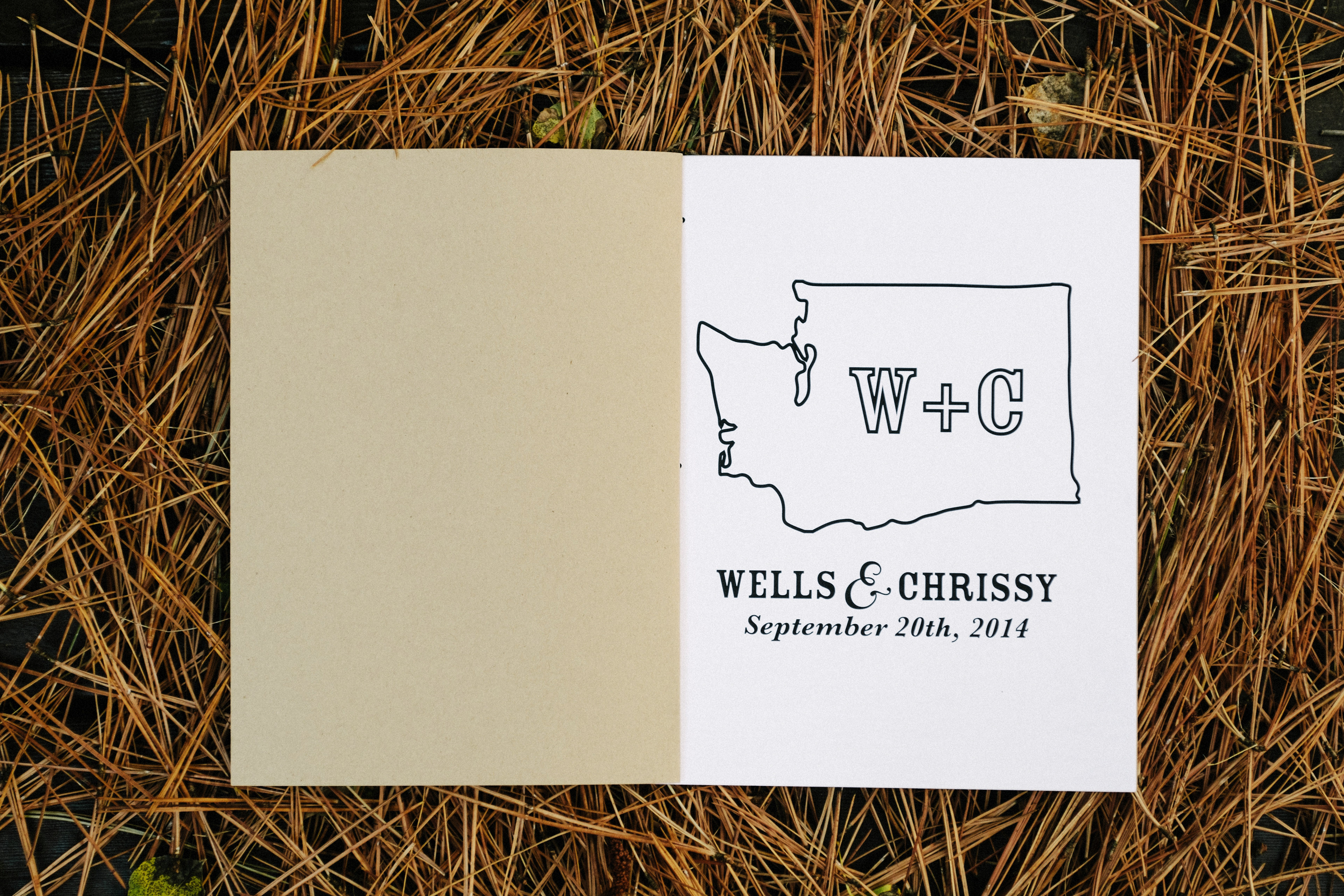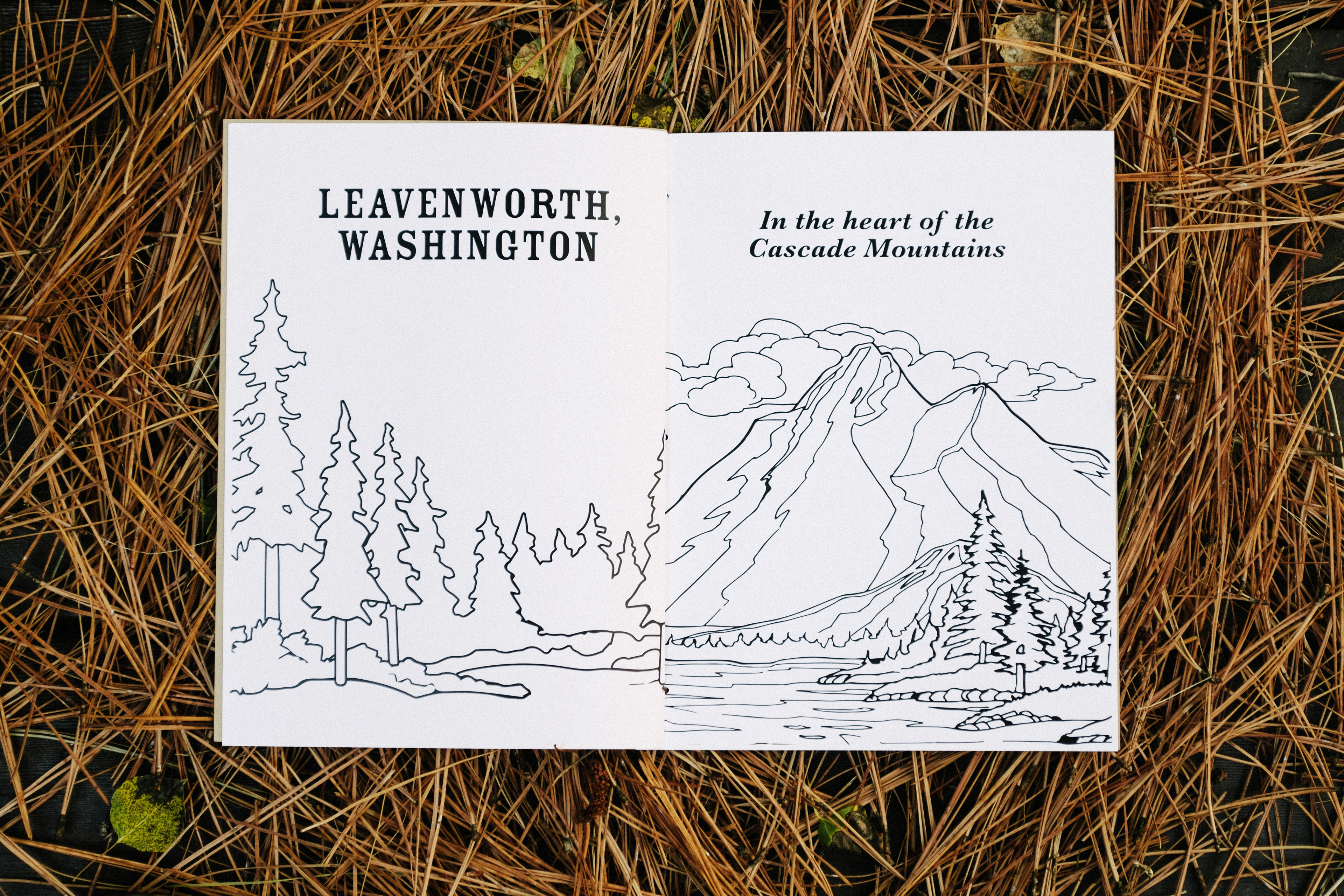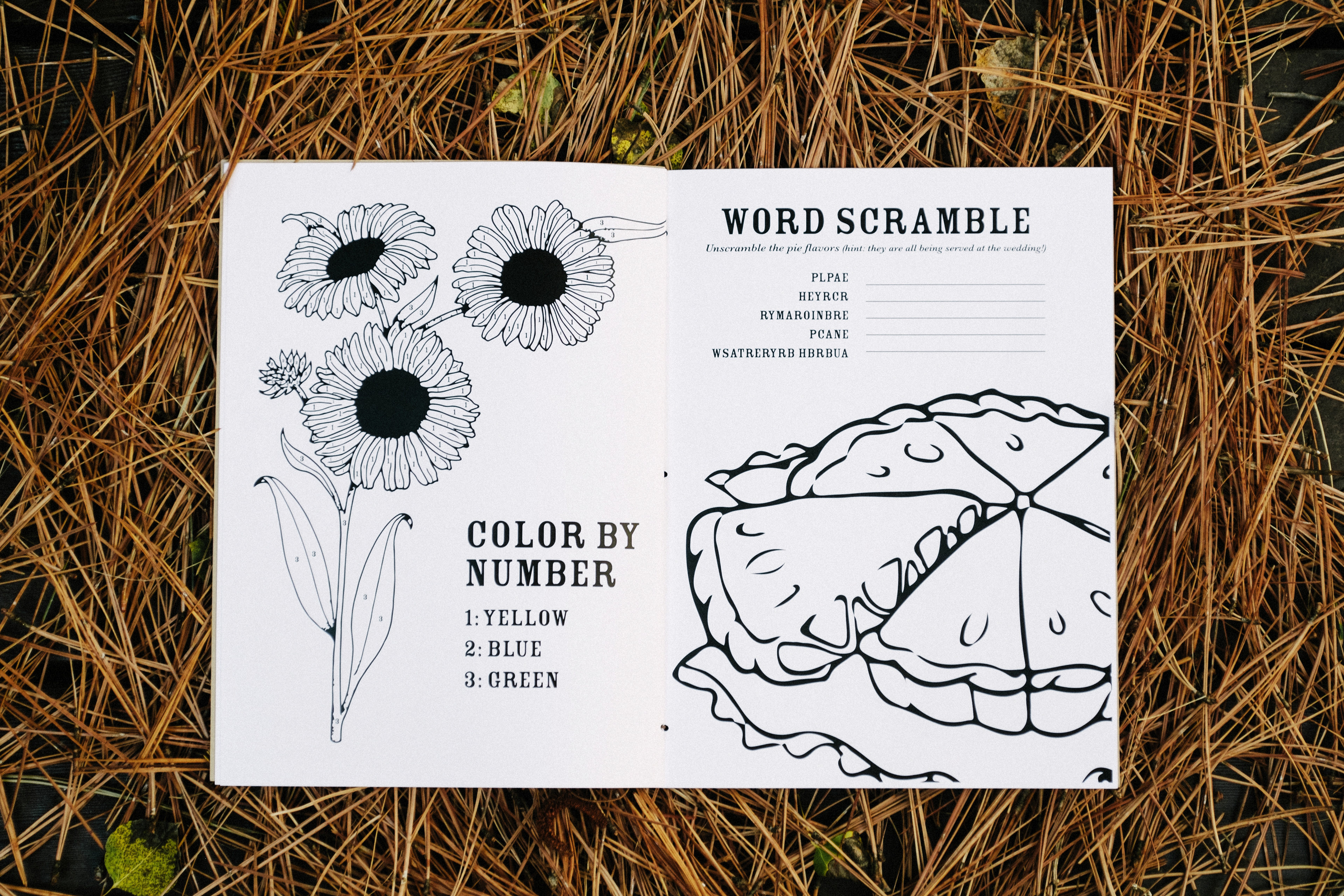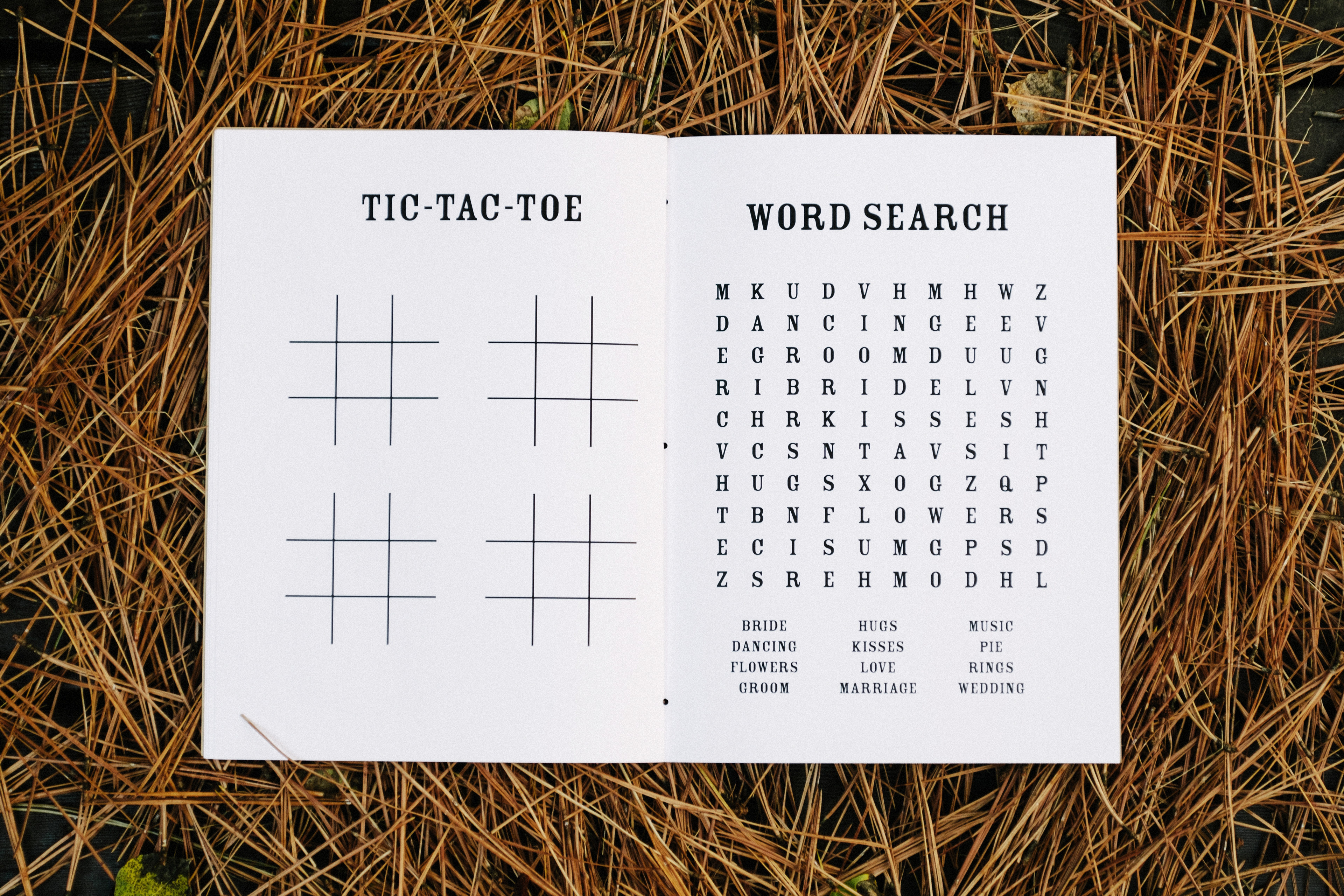 I wanted to design a cohesive wedding suite that complimented our personal style, our lovely home in the great state of Washington and our beautiful rustic mountain setting for our wedding day.
I came up with the idea of using two evergreen trees as a way to represent us and to symbolize enduring strength and everlasting beauty. Our symbol is present throughout the hand-made invitation suite, programs, wedding website, signage, decorations and even the party favors for the guests.
I screen printed the invitation suite, die cut tags and hand tied the suite together with twine. The envelopes were lined with a trail map of the area where we held the wedding. I designed and hand assembled everything down to the stamps.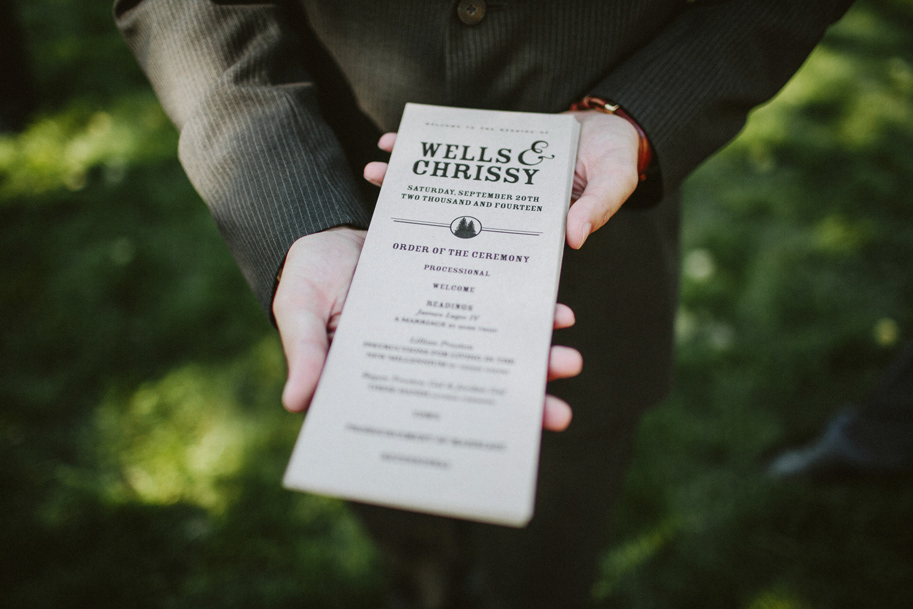 We had a lot of guests traveling from all over the country to be with us on our wedding day and we wanted to take the opportunity to show our loved ones why we decided to make our home here in the lovely state of Washington. We chose to hire all local vendors and serve local food and drinks to give everyone a taste of Pacific Northwest flavor, and our table numbers feature illustrations of Northwest flora and fauna.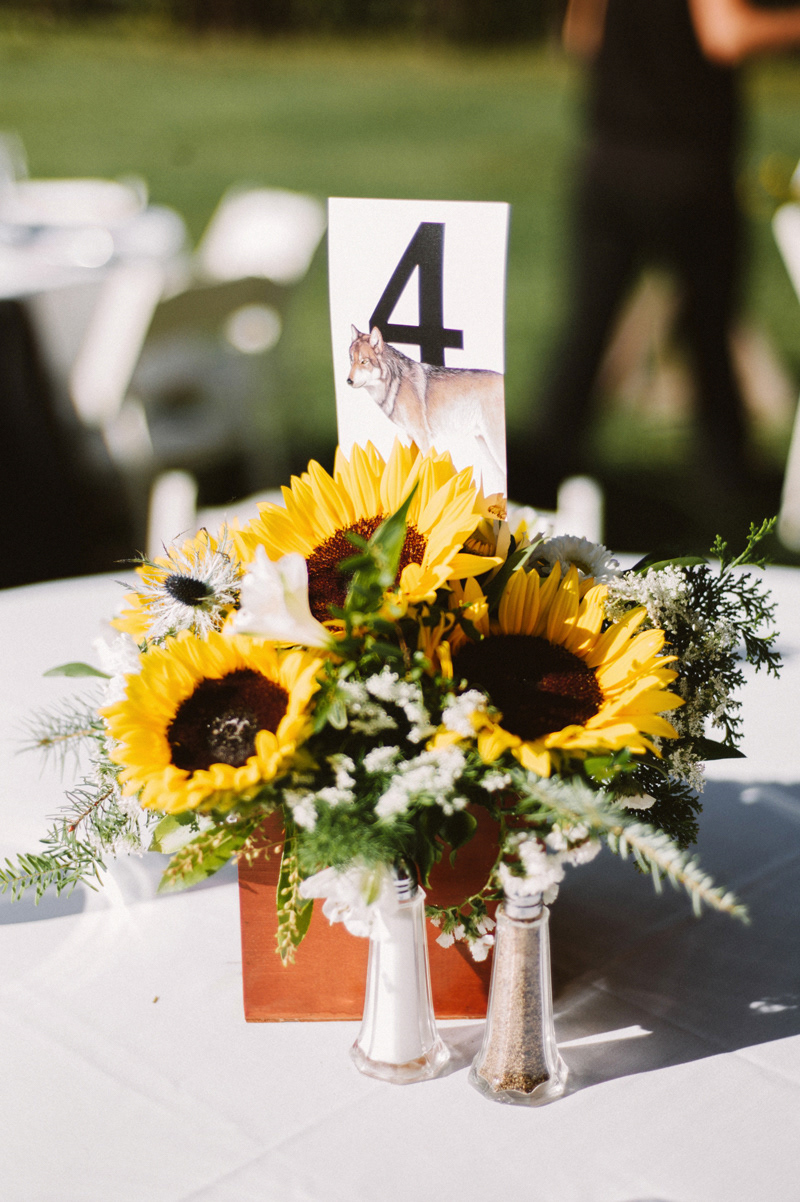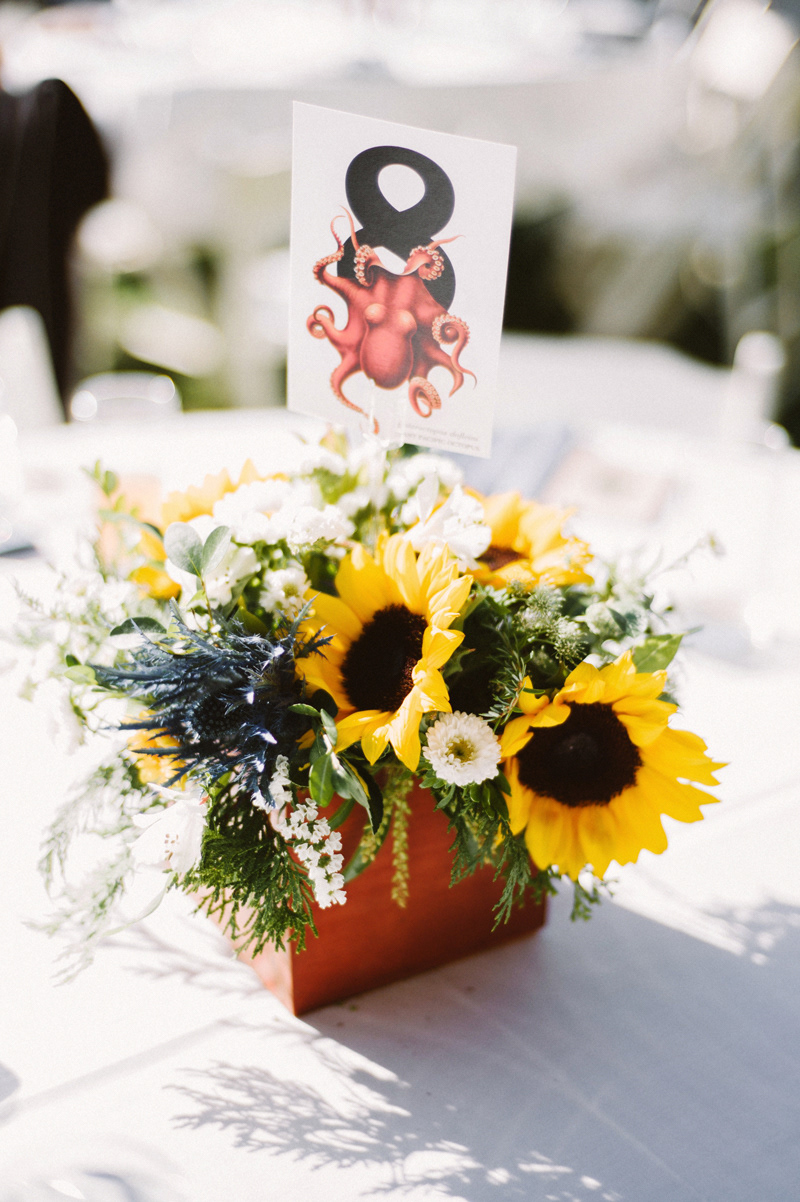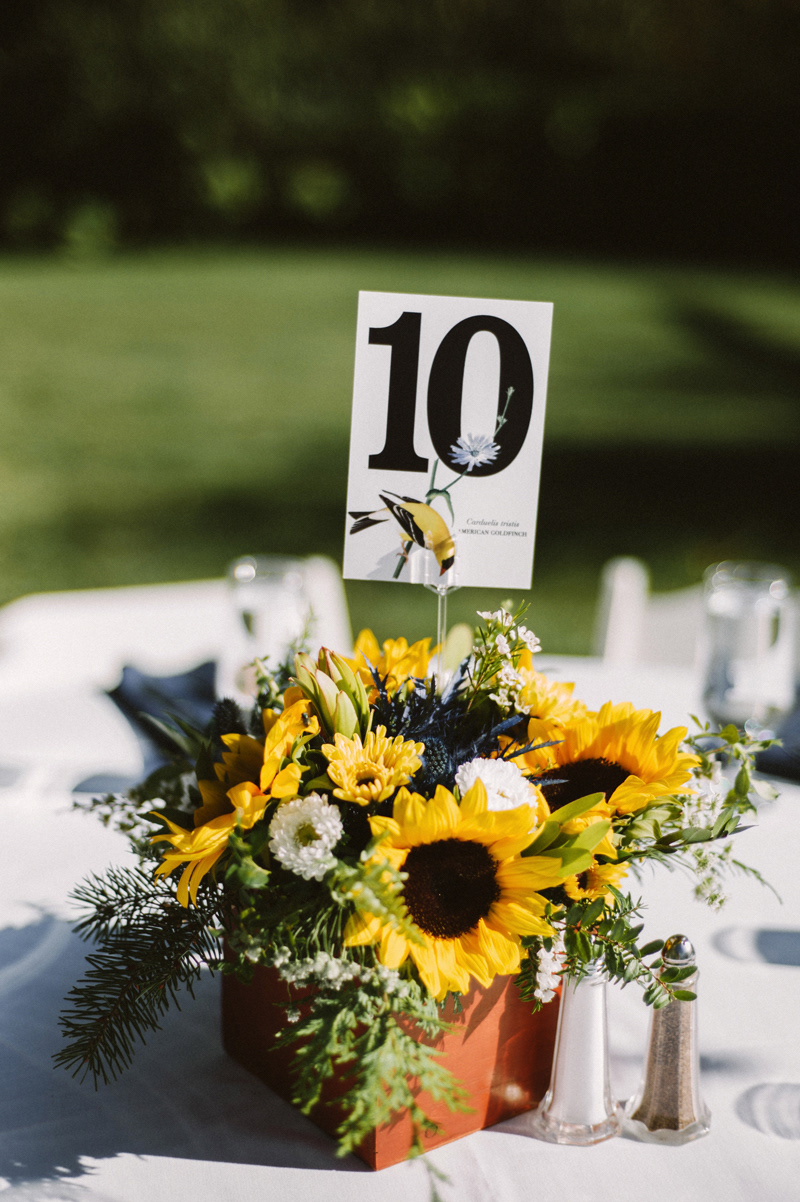 My favorite season is Autumn, so we chose to have our wedding near the Autumnal Equinox. My favorite flowers are Sunflowers and Wells family has Scottish roots so we wanted to honor them by using Thistle, the flower of Scotland. The season and flowers inspired the navy blue, green and amber color palette.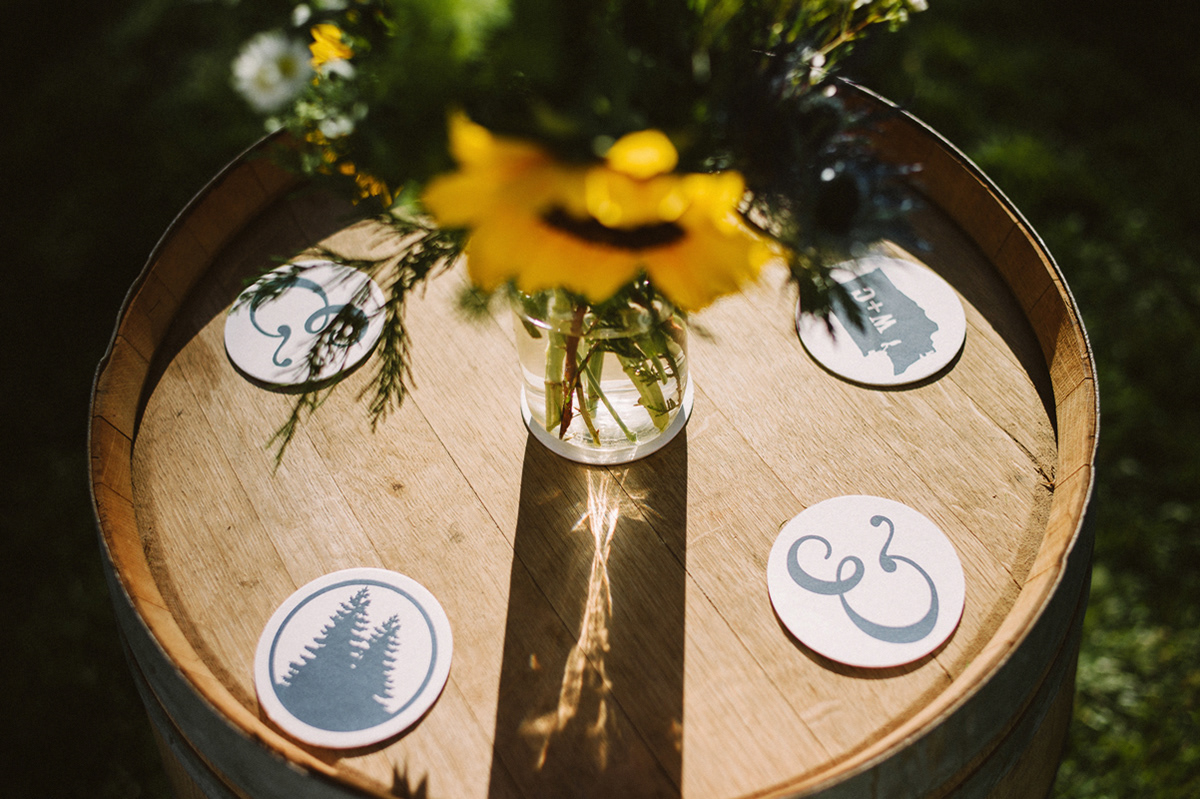 Being a graphic designer, I have an affinity for typography. I chose typographic decorations to adorn the various tables and bars, and we created hand lettered signage and chalkboard menus. I printed our symbol on coasters, notebooks as a party favor, cornhole for lawn games during the cocktail hour and reception, and screen printed aprons for my husband and I to wear as we served pie to our guests as our receiving line.